I am definitely a coffee addict. I have a morning cup of coffee every day, and most days an afternoon cup before my evening workout. This weekend, I was in Teavana and decided to pick up some tea to try.
I have bought tea from there before, mainly their Mate teas because they have the same caffeine content as coffee. This time I decided to buy something to drink at night and with health benefits. I wanted something to help with digestion/bloating/stomach health. So I got their "Zingiber Ginger Coconut Rooibos.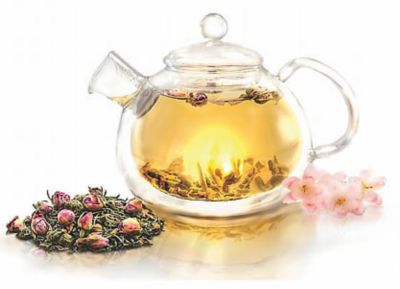 The description sounds pretty good:
"Set sail for a sensuous exotic journey to India. This Ayurvedic red rooibos wonder has a ginger, toasted coconut and black pepper zest smoothed over with the sweetness of cinnamon, golden delicious apple and almond. A sensually sublime and luxurious voyage of deliciousness. Sweet Coconut with slightly spicy ginger undertones."
I plan on drinking this at night after dinner to satisfy my sweet cravings. I want to drink more tea, and different teas, since they have so many health benefits. The next tea I buy will be another one of their Mate teas, so I can swap out my afternoon coffee for a caffeinated tea.
Do you drink tea or coffee? What is your favorite kind of tea?